1. Our training programme
A robust and rigorous training programme ensuring classroom ready and classroom confident teachers
In training with Yarrow Schools Alliance, you would undertake all classroom-based training in schools in the Chorley area, gaining a wealth of practical experiences across our schools.
Our programme purposefully develops your knowledge and skills in teaching to build expertise in: Becoming a teacher of the world; Leading professional partnerships; Being an expert teacher, expert learner; and Ensuring achievement for all.
- Our centre-based training (CBT) is delivered by exceptional leading local, regional and national experts in subjects and pedagogy at the forefront of educational policy and practice.
- CBT is typically delivered one day a week, providing you with the most up-to-date research, pedagogy and curriculum developments to ensure you have the necessary subject knowledge for the ages and subject(s) that you are training to teach.

- We teach you about how pupils learn, behaviour management, special needs, planning lessons and much, much more to build your confidence with professional skills and knowledge and prepare you for the classroom.
- CBT has allocated sessions for every subject in the National Curriculum, ensuring you are fully prepared to enter the classroom and teach.
- We offer elective training, where you can specialise in specific aspects of teaching which are of most importance to you.
- Our programme is split into three phases, each one building on the previous to ensure you learn progressively and sequentially, not becoming overwhelmed.
- You will participate in a number of Intensive Training and Practice sessions, where we focus on a very specific aspect of teaching and support you to understand the research, observe excellent practice and apply this to hone your skills for high impact aspects of training.
- The PGCE is purposefully integrated and embeds educational theory which complements our centre-based training. It is not an 'add-on' but a key aspect of training which is timetabled in to your taught sessions to support your wellbeing.
- We have developed our own online noticeboard which can be used to further your own independent learning.
- We continue to offer support to our alumni beyond your teacher training programme.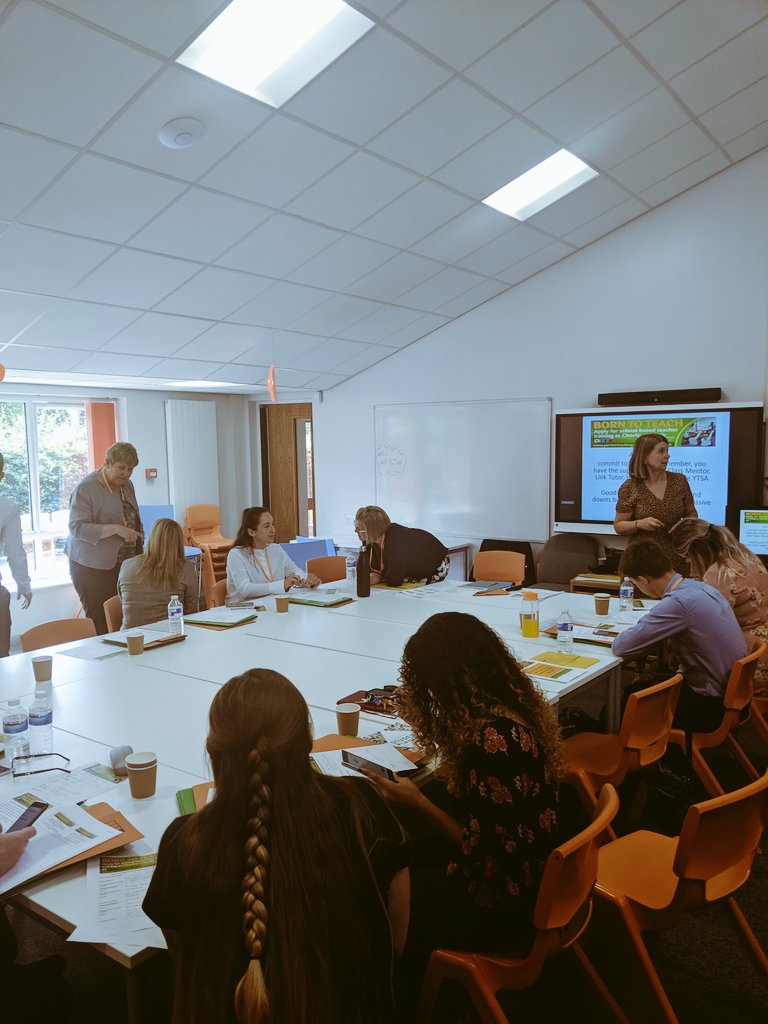 We are proud of the way the training sessions dovetail seamlessly into classroom practice and expectation - should the expectation be that Associate Teachers deliver maths lessons, then the training at that point in the year will be on maths. Furthermore, these weekly sessions offer our Associate Teachers the opportunity to create invaluable links with other Associate Teachers, as well as other schools, across two Alliances.
Programme specific books and materials will be available for trainees on a loan system and you will be further supported by a programme webpage where all programme materials are stored.
During your training, you will receive the support of an experienced Mentor who will guide and help you on a day-to-day basis. In addition, your own personal Tutor will be actively involved in mentoring you towards recommendation for PGCE with QTS. All our Mentors and Tutors are experts in their field, and have themselves undertaken rigorous training, to ensure you receive the best professional development and support possible.
On successful completion of your year's training, you will not simply be in possession of a paper qualification (PGCE with Qualified Teacher Status) but be classroom ready and classroom confident – ready to take your first steps in a career that will bring reward and challenge in equal measure.