Holly, 2020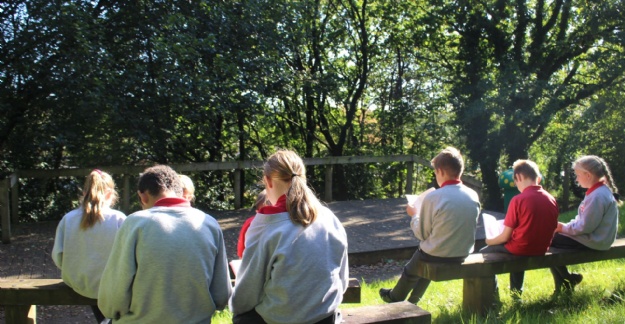 The training has quickly empowered us with the classroom confidence to go from observing our class mentors, to taking full class responsibility for whole weeks, in a few short months
Initially it was quite a difficult choice between University and school-based routes into teaching. I was concerned I may not have the confidence to go straight into the classroom. However, on attending my interview with the Yarrow Schools Teaching Alliance, I knew which choice to make. Having spent a lot of time learning in a University environment, I wanted to immerse myself into school life. The team at YSTA and St. George's were so encouraging and made me feel extremely comfortable and welcome. Being part of a small cohort of trainee teachers means you really feel valued as both an individual and part of a close-knit cohort. making raising queries or expressing concerns much easier.
The school-based route itself has thus far been invaluable. Even throughout a global pandemic, we will have been able to safely continue our high-quality learning experience in both Key Stages, on placement and in school for 37 weeks of the school year, including planning and delivering phonics to the schools' youngest children. The training has quickly empowered us with the classroom confidence to go from observing our class mentors, to taking full class responsibility for whole weeks, in a few short months - something I feel would not have been possible if training with other providers.
Whilst taking on this enormous responsibility may sound daunting, the subject knowledge, support and guidance you receive is second-to-none, making you feel confident and ready to begin your NQT post. We have even recently spent time focusing on applications, letter writing and interview technique to help us to secure teaching positions and make the difference in children's lives that we all strive for. I now feel confident going into my next placement and to carry on where I left off, making lasting impressions on the schools that we could one day be employed by.
If you are prepared for hard work but want classroom experience, dealing with wonderful, resilient and inspiring children then please consider the YSTA for the start of your teaching journey.